First of all, this trail is located in one of my favorite places in Manitoba – Whiteshell area.
As we started this trail, I recalled all the people who talked about this trail and said how it is literally heaven. I was excited but I didn't have all my hopes up high because after all we are in Manitoba. Don't get me wrong, Manitoba is absolutely beautiful but we don't really have mountains to hike. 
I never realized that this feeling would soon disappear as I start hiking. This trail definitely has some steep ups and downs, which I absolutely love because it makes me feel like I am working towards something.

Soon the trail will open from the right and you will see a cliff looking down at the McGillivray falls, I'm guessing this is the part that people thought was heaven. I'm pretty sure during the summer you can go down near the falls but as we did it in the winter, we didn't want to risk hurting ourselves. You will absolutely spend some time here before continuing.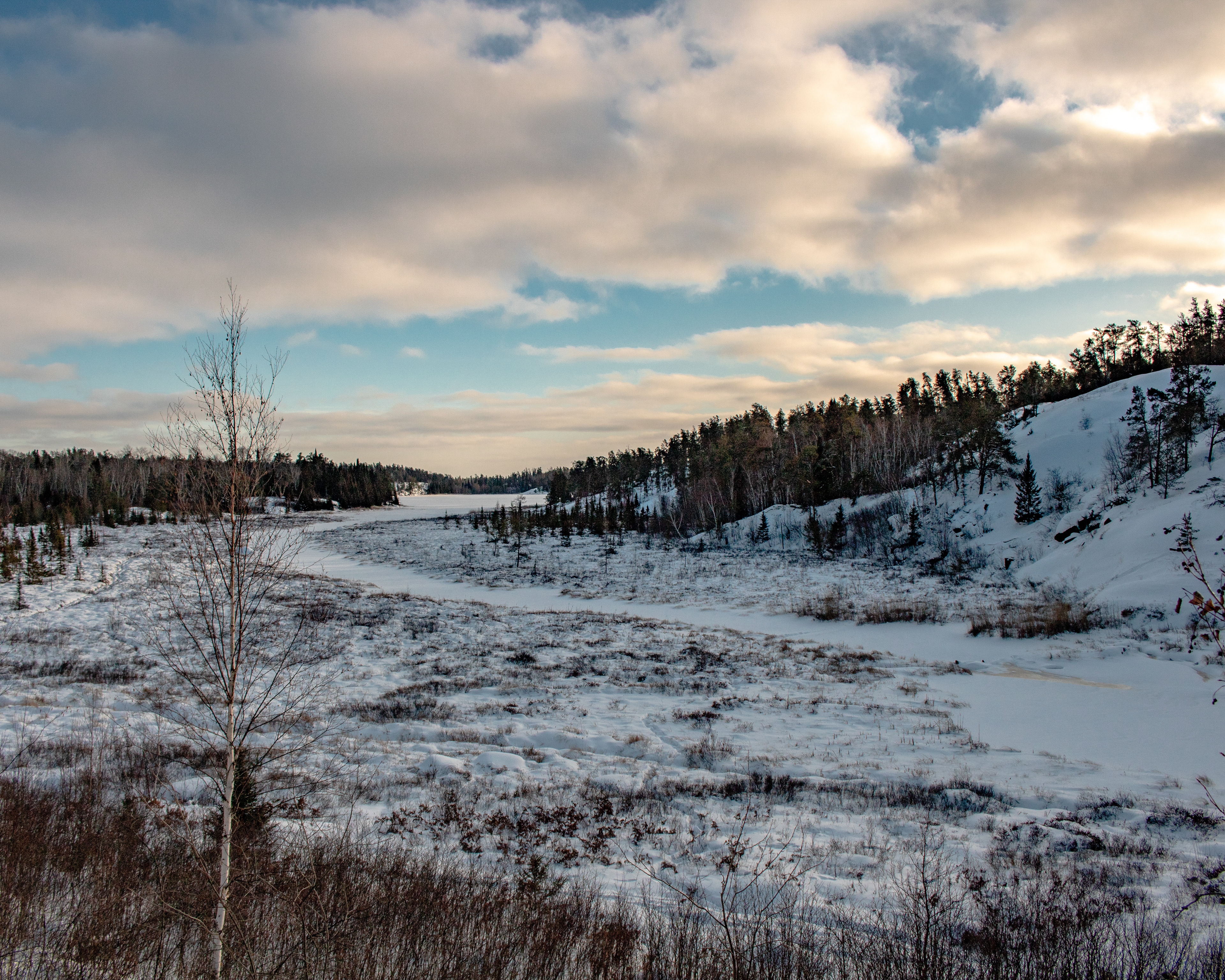 You will soon see a sign asking if you would like to continue the trail or do the shorter loop and go back to the parking lot. Obviously, continue the trail.

As you continue the trail with more ups and downs, you will reach the McGillivray Lake. Now this place is another option that people might be referring to as heaven in their reviews. I was mesmerized by the silence in this location. I was there for about half an hour before continuing. 
After this, the trail continues back to the parking lot but not without a challenging hike.
As soon as I got to my car, I was thoroughly satisfied with the beauty of this trail.
This trail reminded me how beautiful Manitoba really is.