I recently went on an adventure with Travel Manitoba to explore their Perfectly Parkland Road Trip.
We started our trip with a drive to Russell Inn and spent the night there as a thunderstorm was rolling in. Russell Inn is a great place to stay with an attached restaurant, indoor pool, and fitness center. We went for a drive around the town of Russell. We first met Arthur The Bull, this town mascot who has been Russell's highway representative for over 30 years, named after Art Kinney, a founding member of the Beef & Barley Festival and mayor from 1975-1980. We then got ice cream from the infamous Connie's Drive-In which is a seasonal summer spot for all your classic on-the-go food and ice cream.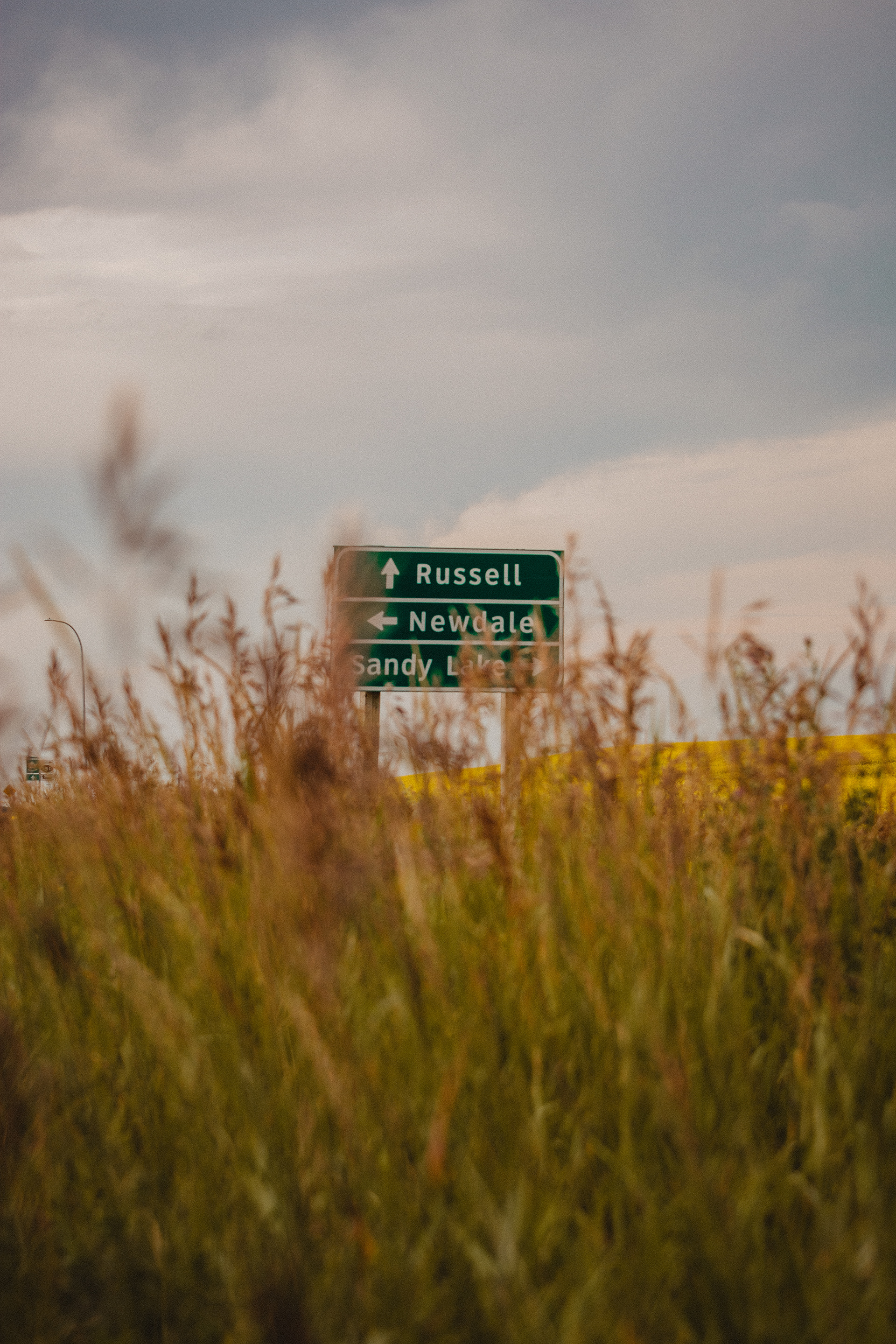 The next morning, we visited Bin 22 Coffee. We got the Chai Latte, Cinnamon Bun, Raisin Tea Biscuit, and the Raspberry Swirl Cheesecake which all were amazing and deserve a visit again.

We then headed to explore the Inglis Grain Elevators National Historic Site. It is the last remaining row of standard country grain elevators. They stand as powerful symbols of the prairie landscape and lifestyle. You could watch a walk-through tour of the Historic Site on their website but I highly recommend visiting in person! Seeing a log book from 1928 was just mind-blowing to me. I can't wait to go back for a guided tour of the Historic Site. 

Our journey continued with the next stop being Baldy Mountain. It is known for being the highest point in Manitoba at 832 meters above sea level (2,727 ft). There is a cabin around 300 meters away which is accompanied by a stable. This cabin and stable were both built in 1925. There is a 2.9-km loop trail that takes you to this cabin and to the wetlands in the area with a pleasant rest stop.

After checking out the highest point of Manitoba at Baldy Mountain. We camped overnight at East Blue Lake Campground in Duck Mountain Provincial Park. The next morning we were reminiscing the beauty of East Blue Lake. It was amazing to see families there enjoying the clear waters and the sunny weathers.

We then moved to explore Magnet Hill. Drive downhill, put your car in neutral, lift your foot from the brake and experience your car being pulled back uphill. I was amazed by this phenomenon and I cannot explain how it happens but it does. You will feel the pull uphill and you will be amazed as well. 

After spending about 3 hours there, we went to the Asessippi Ski Resort because they have mountain biking in the summer. You take a lift up the hill like you would when snowboarding or skiing but then you ride down on a mountain bike with their custom-built biking trails. The surrounding areas were filled with canola fields and it was just beautiful to take the lift up and bike down the trails. Asessippi also provides wedding venues and services. Asessippi is the perfect place to celebrate your big day. They offer stunning locations for indoor and outdoor weddings and have a full list of options to look after every detail.

After this adventure-packed road trip, we headed back to Winnipeg with nothing but amazing memories. Visit Travel Manitoba at the Forks to pick up a physical copy of the Road Trip Guide 2022 for yourself. It is filled with many themed road trips in Manitoba.