We did not plan to go to Sturgeon Falls. We planned on looking at the Whiteshell River Bridge. 
But after crossing one of the most structurally magnificent bridge in Manitoba, we had two options to choose. Either we could go right and head to Pine Point Rapids or go left which would lead us to Sturgeon Falls.

Now none of us has ever been to Sturgeon Falls, so we decided to check it out. Now this was one of the most interesting walks for me as the path had uphills and downhills, nothing that I couldn't handle. Just never experienced a path like this in Manitoba before. 

As we hear our feet crushing the snow while walking towards the fall, it fades with the loud rush of the water which excites us beyond imagination. Our hearts take a minute to recognize the strength, honestly we were surprised. We didn't except this beauty that we were able to witness.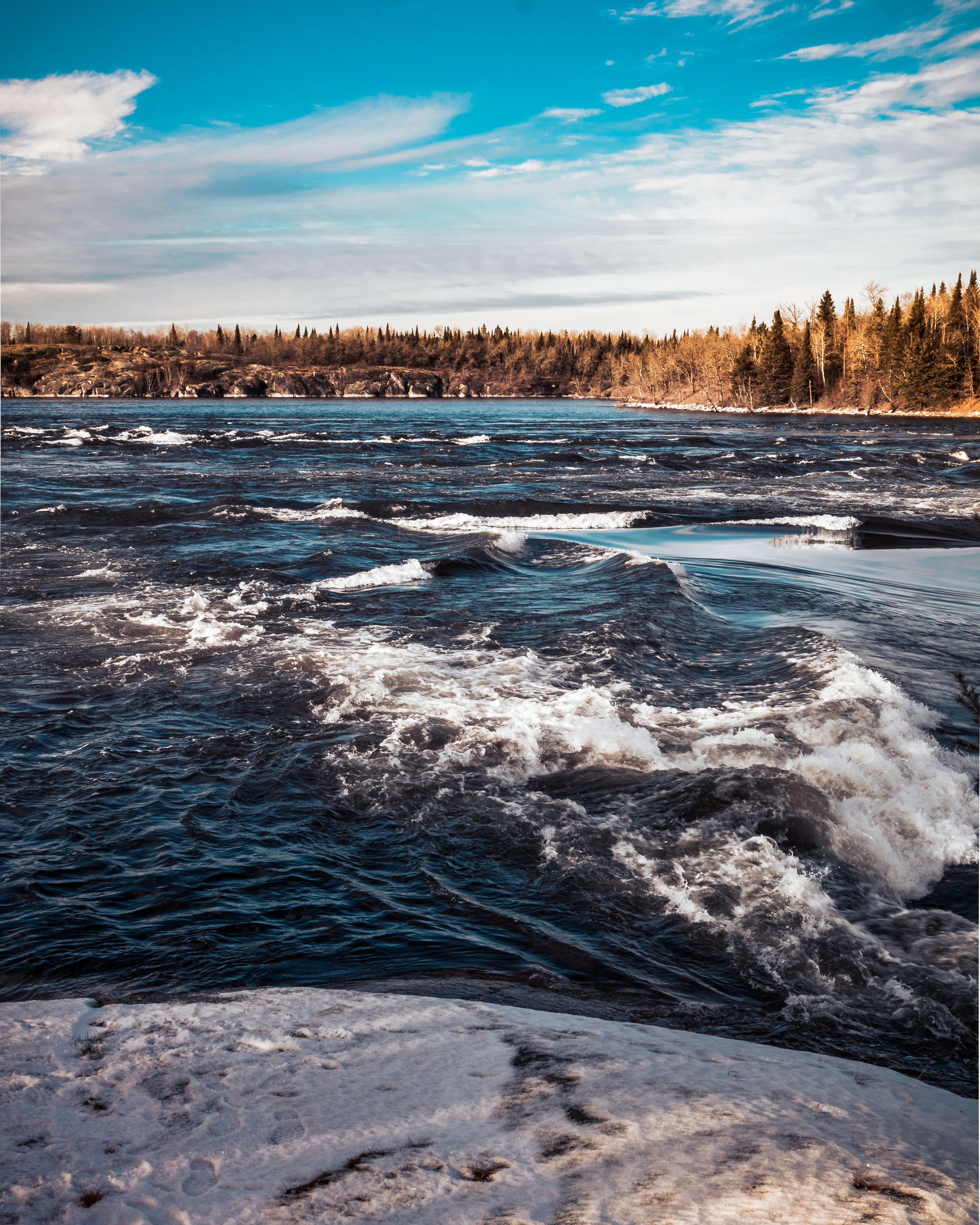 We took a few pictures like always and had a couple cups of warm tea which concluded this adventure for us with maximum relaxation.