In June 2023, I had the opportunity to explore Saskatoon with
Discover Saskatoon
for a couple of days together. At this point, I knew of Saskatoon as a city in Saskatchewan that I drove by to get to Edmonton, Alberta that one time. 
I knew that just like Manitoba and the rest of Saskatchewan, Saskatoon will be flat land as well. With hopes that Saskatoon will have a lot of things to offer that I couldn't imagine and it will blow my mind, we started our journey to Saskatoon with a flight early morning from Winnipeg at 8am. 
As soon as we landed, we started our amazing itinerary provided by Discover Saskatoon and headed to Hometown Diner for some breakfast. 
This modern diner is located in Saskatoon's Riversdale District. It was very welcoming and had some delicious meals. They serve all day breakfast in case you decide to go later in the day unlike us.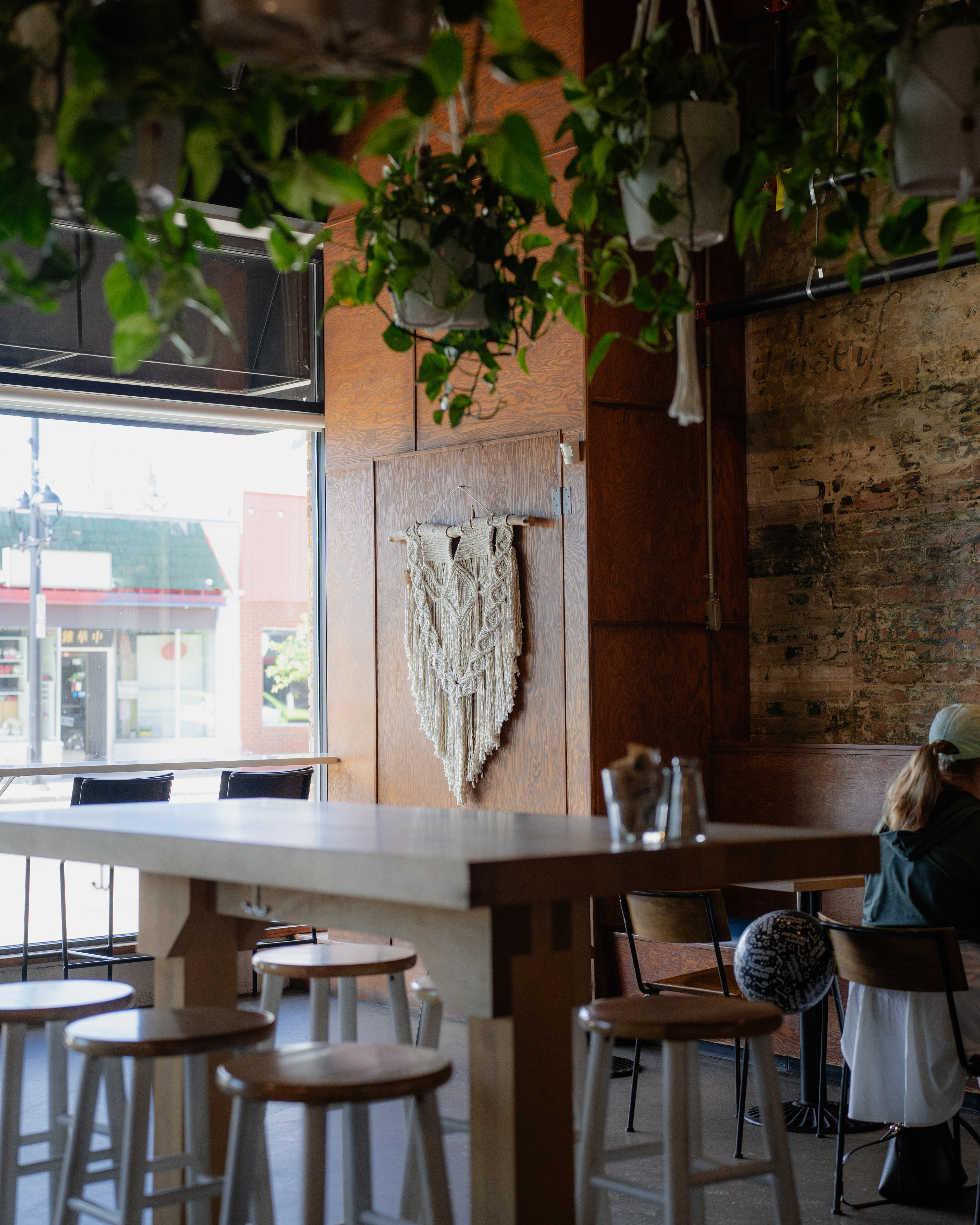 Then we walked around the Riversdale area to explore some local shops like Hazlewood, Soul Paper, and Hardpressed Studio.
All stores had their uniqueness to them and I understood why there were so many people inside each store when we visited them. These stores definitely deserve a visit when in Saskatoon. 
Hazlewood features vintage clothing, accessories, and home goods that are thoughtfully selected for the store from season to season. It also carries a handpicked selection of locally made goods and apothecaries crafted throughout Canada and North America. 

Soul Paper is a local store in the Riversdale District right next to Hazlewood. Soul Paper is the kind of place you visit to be lost in the kind of world that used to be. With so many curated assortments of stunning papers, stationery, greeting cards, gift wrap, fountain pens, and gift items that speak, from one soul to another.

Hardpressed Studio is another local store in the area when visiting Hazlewood and Soul Paper. Hardpressed Studio is a design-focused clothing & lifestyle brand. I was so amazed by some of the design and quality of their clothing and I am very eager to visit again when in Saskatoon again.

We then stopped at Odd Couple for lunch, Odd Couple is a popular Asian restaurant that serves high-quality, well-presented versions of classic Chinese/Vietnamese dishes. I tried their Tomato Curry + Coconut Rice with Deep Fried Tofu and was shocked that with some simple ingredients, they were able to make something so delicious. This was probably the best thing I would eat in Saskatoon, or so I thought.

After an early morning flight to Saskatoon to some light exploring around the Riversdale area, I was tired and was ready to check into our hotel for the night which was Alt Hotel. Our hotel room had such an amazing view, I didn't know what I was looking at, at the time but I did see a lot of people in the area so I decided to check it out. 

Turns out the view from my hotel room was the Rivers Landing Area.  The River Landing site is the centerpiece of Saskatoon's downtown Central Business District, located along the banks of the South Saskatchewan River. This is one of the most alive places in Saskatoon in the summer with people enjoying time outdoors.
I walked along the Meewasin Valley trails walking west from the Rivers Landing Area. We saw a lot of people biking and walking the Meewasin Valley trails and enjoying the summer weather. 

After a brief walk, we headed to Primal for some dinner to finish off our first relaxing day in Saskatoon. Primal is an Italian food and handmade pasta restaurant located on 20th St W in the Riversdale area. Primal has received national recognition for their offerings which are a blend of traditional with modern fusion elements. Primal was named one of the best restaurants in Canada in 2022. I got one of their stuffed pastas and was absolutely amazed by it. It was hand in hand with one of the best meals I had during my trip to Saskatoon with Odd Couple. 

Primal was a great way to end the day and finish our first day in Saskatoon. 
The next day, we woke up bright and early to get some more delicious food, this time from OEB Breakfast Co. It is located right next to Alt Hotel which was perfect for us to grab some breakfast before checking out. OEB Breakfast Co. definitely filled our souls with energy for our second day in Saskatoon. 

We then headed to Wanuskewin Heritage Park located just 15 minutes outside of the city to acknowledge and celebrate National Indigenous Day. Wanuskewin is one of Canada's most vibrant, authentic Indigenous experiences. Wanuskewin has the longest-running archeology site in Canada with artifacts dating back 6,400 years. I was amazed by the amount of people visiting the site to celebrate National Indigenous Day with many different events planned for the day. 

I was lucky enough to see Fiddle Music Presentation with Jordan Daniels and Wanuskewin International Dance Troupe at the Amphitheatre. I was also able to check out some of their art exhibitions, trails, and restaurant. It was a great day filled with learning, enjoying, and relaxing that the day went by fast and it was already time for us to check into our hotel for the night. 

We then checked into Dakota Dunes Resort for the night. It is located only 20 minutes from downtown Saskatoon and is Saskatoon's first full-service resort experience. Dakota Dunes Resort has many things to offer like a casino, restaurant, rooftop pool, golf course, jacuzzi, and unique experiences. We quickly checked into our room and went to the Moose Woods Home Fire Grill, their restaurant located in the resort for some dinner. Right after having our delicious dinner, we went to explore one of their offered experiences: stargazing. We saw the moon and other objects in the sky with a Dobson telescope. It was absolutely amazing, my first time looking at the sky through a telescope. 

After this adventure-filled day, it was time to finish our second day in Saskatoon with a good night's sleep. 
We started our next day with a quick breakfast at the Moose Woods Home Fire Grill. Another great experience at this restaurant. One of the best things at this restaurant from both my visits was the service of the unbelievable staff, they were super busy but made sure that everyone was feeling welcomed. 
Then we headed to explore another one of their offered experiences: e-biking. Dakota Dunes Resort has a trail going all around their golf course with some great views. I absolutely loved this experience as there was no one on the trials other than us with the amazing e-bikes. After the e-biking adventure, it was time to say goodbye to Dakota Dunes Resort.

We then headed to Hearth Restaurant right in downtown Saskatoon for lunch. This is another place that was named one of the best restaurants in Canada in 2022. I absolutely enjoy the vibe of this restaurant and their unique menu with some recognizable dishes. As Hearth Restaurant is within the Remai Modern Art Gallery, we took a few minutes to check out the Art Gallery as we didn't have much time before heading to our next adventure.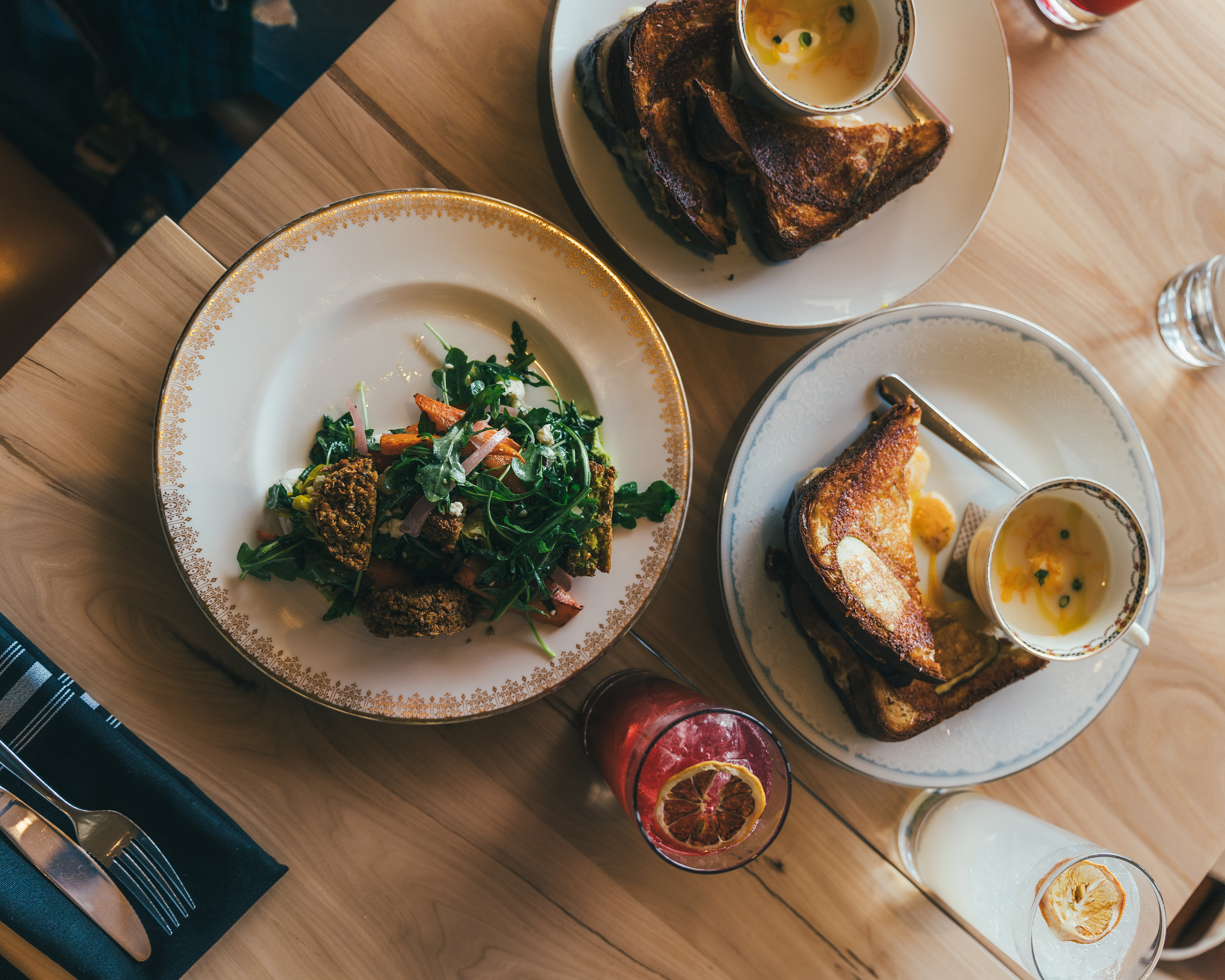 After the filling lunch, we headed to go for a guided walk of Meewasin Valley by the Meewasin Valley Authority. It was a great way to learn and experience the Meewasin Valley trail which runs over +105km along both sides of the river, winding under the bridges, and through beautifully landscaped parks and natural areas. The Meewasin Valley Authority gave us a lot more information about the place like the plant species, animal behavior in the area, and a lot more. If you are interested in learning about the Saskatoon walking trails or the South Saskatchewan River, this guided tour is definitely the way to go. They also have a lot of other adventures as well.

We finished the guided walk right next to Delta Hotels Bessborough. Luckily Delta Hotels Bessborough was the place we were checking in for the third night of our Saskatoon trip. Situated on the shores of the South Saskatchewan River, Delta Hotels Bessborough is a historic hotel next to a number of attractions located within the Central Business District. The Delta Bessborough is one of Canada's grand railway hotels built for the Canadian National Railway that's why I loved the old historic architecture of this place. Even with the old historic vibe, the hotel staff and the amenities were modern and sleek. 

After checking in, we headed to get some dinner at this farm-driven restaurant in Saskatoon's historic Broadway neighborhood called Odla. Odla only serves ingredients sourced locally and boasts over 50 local producers as vendors. They have taken this devotion to local so seriously that instead of using citrus in the kitchen they have started their own vinegar program to add acidity to their recipes. This is the place where you go for an amazing dinner with all of the local and fresh ingredients making some unique and delicious food. After dinner, we stopped at Beppi's Gelato to satisfy our sweet teeth. 

After dinner, we headed to my most anticipated activity on this Saskatoon Trip: Paddle Board on the South Saskatchewan River with Back 2 Nature Wellness. The weather was perfect and the river was really calm making it perfect for a paddleboard session. Kyla from Back 2 Nature Wellness was so knowledgeable and patient with her instructions before going on the water. If I were to recommend one thing to do in Saskatoon, it is to go paddle boarding on the South Saskatchewan River. Our time on the water was so relaxing and calming, also seeing the Rivers Landing Area from a different perspective was great. 

Paddleboarding on the South Saskatoon River was a great way to end our third day in Saskatoon.

On our fourth and final day in Saskatoon, we said goodbye to Delta Hotels Bessborough and went for a quick breakfast at Botte Chai Bar just a block away from the busy 20th St in the Riversdale area. Their menu is inspired by delicate flavors of Persian cuisine and features a variety of recipes passed down by the owner's family. Definitely one of the best places to get breakfast in Saskatoon. I was enjoying my breakfast so much that I forgot to grab any pictures from this location.
We then went to quickly checked out the Midtown mall and grabbed some coffee from this amazing place called Prism before heading to the airport to make our way back to Winnipeg with great memories.